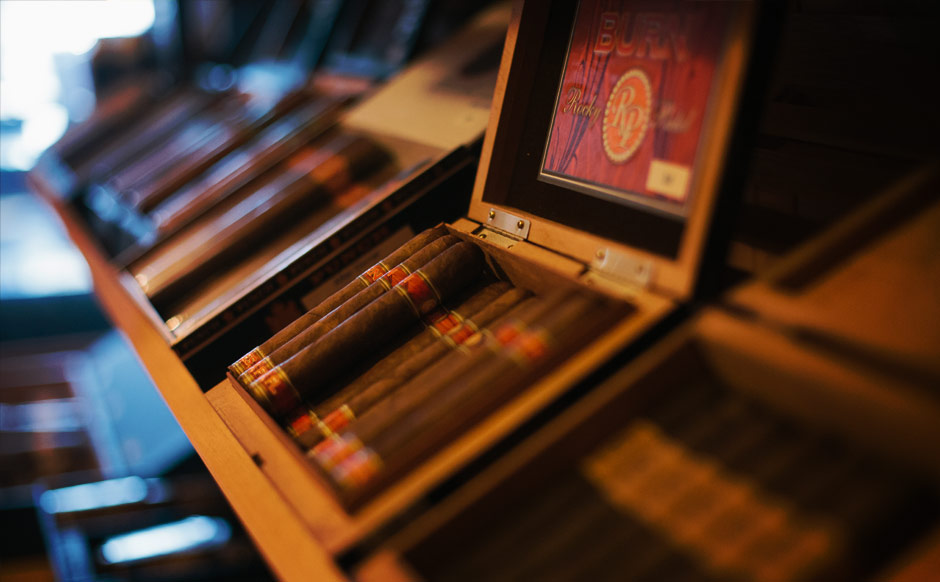 Dream Catcher Cigar Lounge has a remarkable assortment of premium handcrafted cigars and is known for carrying the finest and most extensive cigar selection in Montreal.
We offer a wide variety, including world-class brands such as Cohiba, Partagas, Montecristo, Trinidal, Balivar, Romeo Juliet and many more.
Our credible cigar sommeliers can even select the ideal cigar to complement your choice of Whiskey, Scotch¸ Cognac, Wine, liqueur, cocktail or even coffee.
Here is an overview of what we hold in terms of alcohol :
Remy Martin XO
Hennessy XO
Johnny Walker
Bruichladdich Islay Single Malt
Ron Zacappa 23yr rum U.S. Import
Wild Turkey American Honey U.S. Import
Ciroc premium Vodka U.S. import
And many more American importations