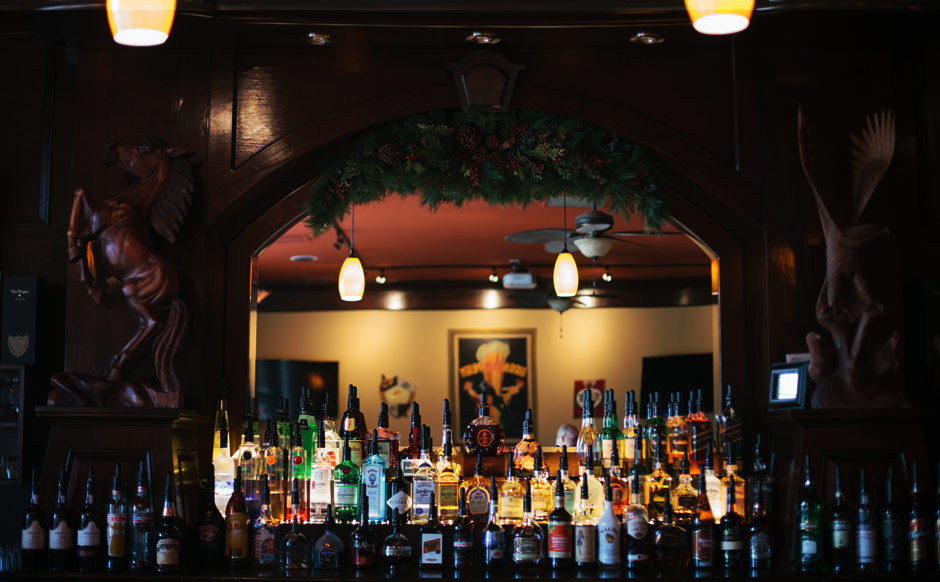 Dream Catcher Cigar Lounge is located in the heart of many hot poker clubs and only a few minutes away from downtown Montreal. This prestigious, stylish and inviting getaway is the place to appreciate top of the line cigars for connoisseurs and even the new discoverers.
Come and meet our passionate and experienced cigar sommeliers for a highly personalized experience to enjoy, learn and even inform you on the inaccessible fineries that are made accessible to you here. We also offer the luxury for a privately organized cigar and cocktail tasting upon request for your special event.
Dream Catcher Cigar Lounge is a classic chic and yet relaxing place. With its huge leather sofas, stools, high tables, beautiful bar with wood art, high ceilings, warm wainscoting dark wood finishes, many big screen televisions displaying American satellite ,direct TV, UFC and pay-per-view and its breathtaking walk-in humidor room made of Spanish cedar; this cigar lounge offers you the perfect set to relax in and enjoy! Dream Catcher's Cigar Lounge recreated the feel of an old gentleman's club with the warm charm that appeals to the women of our era!
Come and have a good time with friends over a nightcap and fine cigars in the Dream Catchers' unique lounge to nice background sounds. Have an intimate rendezvous or simply offer yourself a great retreat from the city. Many would even consider this place ideal for sporting events, before or after a poker game, Bachelor parties, corporate gatherings, business discussions or any other special occasion.
Our Private Siglo Executive Room is free of charge and accessible upon reservation (max. Occupancy 6).
Classic cocktails to elaborate and exclusive world renowned drinks may be complemented by our hand­-picked alcohol repertoire; from wines, Whiskeys, Scotches, Cognacs, Vodkas, Rums, Champagnes and even our list of premium coffees. Our experienced staff will be able to delightfully pair your cigar choice with the perfect drink or cocktail.
Come light up in our lounge and let the essence of a good cigar's flavor unravel itself while enjoying a fine drink in good company!
Cigar connoisseurs will appreciate our incomparable portfolio of renowned cigar brands, from Cohibas to our private premium Dream Catcher cigar line.
We also carry a premium selection of limited and exquisite labels.
Upon purchase of a cigar box of any brand a personal storage for your convenience is offered at no cost.
Great ambiance, exquisite cocktails, premium cigars…all that is missing is you!